China looks to reduce steel production volume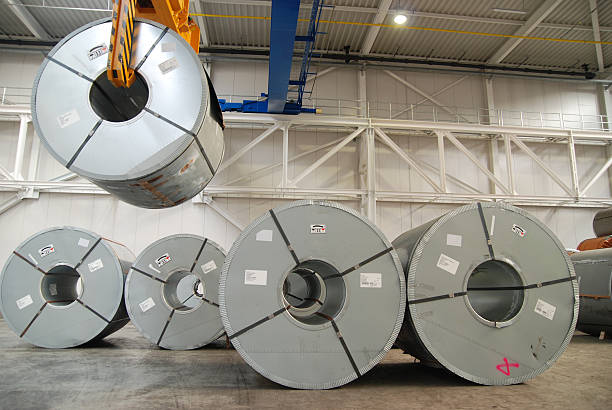 China looks to reduce steel production volume
The Chinese Ministry of Finance and the State Administration of Taxation (customs tariff commission) has announced that it will abolish export rebates (13% on VAT), with effect from May 1.
The Ministry on April 28 announced that it would remove export tax rebates for 146 steel products from May 1, while waiving import tariffs for some products, including pig iron, crude steel, recycled steel raw materials and ferrochrome, while the earlier rebates of 13% would continue. With the move, China looks to reduce steel production volume in the country.
The products without export rebates would include pig iron, seamless and ERW pipes (all sizes), hollow sections, wire rods, rebar, PPGI/PPGL coils and sheets, CRS, HRC, HRS and plates in carbon, alloy/SS, SS/alloy bars and rods, round/square bars/wires, structural and flat products, steel sheet piles, railway materials, articles of cast iron.
Elimination of export rebates is related to abolishing import duties on pig iron, DRI, ferrous scrap, ferrochrome, MS carbon and SS billets to zero with effect from May 1, 2021. In addition, China has raised the export duties on ferrochrome and ferrosilicon from 15% to 20%, on high silicon steel from 20% to 25% and on foundry pig Iron from the current level of 10% to 15% from May 2021.
The price of steel rebar on the Shanghai Futures Exchange hit a record high on April 30, reaching $848 a tonne, the strongest since trading began in 2009.
As assessed by commodity price reporting agency Argus, spot iron ore for delivery to north China reached $193.50 a tonne on April 27, eclipsing its previous high reached in 2011.
---
Also read: End users are paying for steel price rise
Also read: Steel price cooldown not seen anytime soon
Opinion Poll
Question : How can India stem inflationary trends likely from the currently all-time-high steel prices?