Top 10 architects of India: Construction World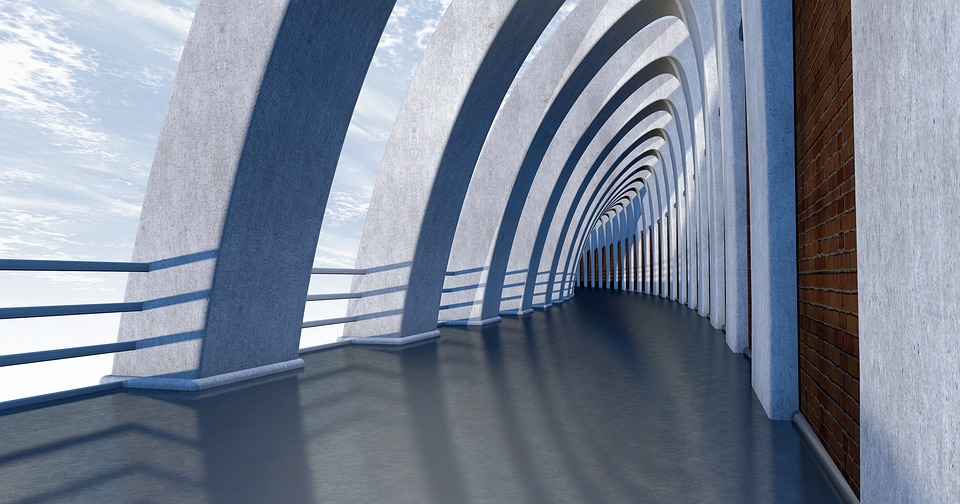 Top 10 architects of India: Construction World
Architects are the visualisers and the visionaries of spaces and structures. Over the years, some architecture firms have stood the test of time and have established themselves as the best in the country.
Here's a list of some of the top architecture firms in India, in no ranked order. These 10 architectural leaders are the award-winners at the Construction World Architects and Builders (CWAB) Awards 2020, held in August last year. The 15th CWAB – ONLINE Awards, held for the first time virtually, honoured over 40 winners across the categories of India's Top Builders and Top Architects; Regional Top Architects, Top Builders and Top Interior Designers; and Noteworthy Projects. The awards started out 15 years ago, initiated to recognise and award excellence in the design and building community.
Judged from among a whopping 816 nominations (across categories) from industry professionals, the 2020 theme of design excellence was: FuSion (Futuristic Vision): To plan, design and build structures that are 'future-ready' with the apt use of 'innovative materials, techniques, approach and amenities', with the 'vision to sustain, enhance efficiency, improve performance and save costs'.
Read more about the CWAB Awards 2020 here.
#1
Architect Hafeez Contractor (AHC)
Architect Hafeez Contractor
(AHC) is an architectural design consultancy firm in India and its architectural footprints are stamped across the Indian built environment. The company has grown from a modest three person firm in 1982 to having a team strength of over 550 people. Some of the firm's major works include the modernisation of New Delhi airport, Mumbai airport, Turbhe railway station and Oil and Natural Gas Corporation's (ONGC) green building. The sheer breadth and variety of these projects is certainly surprising. Even more startling is the unlimited range of architectural styles and character these buildings possess.
#2


DSP Design Associates DSP Design

is an international architecture and design practice catering to an array of verticals within architecture, interior design and smart building solutions across domains like high-density residential, corporate and commercial spaces, hospitality, industrial, retail and education, mapping an extended presence across the US, Canada, Mexico, Europe, India, Singapore, Indonesia and Australia. DSP credits a major part of its three-decade legacy to an exceptional client frequenting ratio. In addition to having delivered developments for Ascendas India, Bagmane Group and Salarpuria Sattva, multinational corporations like Microsoft, Google, Amazon, Swiss Re, JP Morgan Chase, MasterCard and Vodafone, the firm has also delivered commercial campuses and workspace interiors for their business needs. Smart building technology and sustainability form an embedded part of the entrepreneurial work culture at DSP.
#3


Edifice Consultants

Founded in 1989,

Edifice Consultants

is one of India's premier design consultancies. Delivering design solutions through a team of over 180 motivated professionals and operations based out of eight regional branches around India, the global portfolio of Edifice spans more than 10 countries. The practice has, in its own small way, participated in propelling the growth stories of such organisations as Infosys, Tata Consultancy Services, Cap Gemini, Taj Group of Hotels and JSW. The firm has been associated with many of these prestigious groups for close to two decades of its 30-year existence.
#4


Gayathri & Namith Architects Gayathri & Namith Architects

has always aimed to curate the perfect blend of the past's grounded richness and the future's ambitious sense of utility. The firm has designed and supported the execution of a variety of projects across India, ranging from designer private residences to apartments, industrial facilities, corporate offices, malls, technology parks, institutions, healthcare facilities, leisure and hospitality resorts. GNA's solutions have drawn inspiration from a spectrum of subjects, ranging from traditions deeply rooted in history, as showcased in the Vedic Pathshala at Sringeri, to the latest advancements in technology, as seen in the Global Headquarters of Jaquar at Manesar.
#5


IMK Architects

Founded in 1957,

IMK Architects

is an architecture and urban design practice headquartered in Mumbai with offices in Bengaluru and Muscat. The practice's early journey is intrinsically tied to that of independent India and, more specifically, to that of the country's financial capital of Mumbai. Its diverse work is a reflection of changing times and imaginations as a young nation and its first metropolis navigated questions of tradition and modernity and business and politics on its way to a self-sufficient and economically secure future. What remained constant, however, is IMK Architects' focus on exploring the potential of architecture within the paradigms of culture and civilisation to serve the needs and aspirations of the communities it serves. The firm's collaborative SCRUM design process—which involves intense workshops with all project stakeholders to question briefs and prioritise requirements—ensures the effective and efficient delivery of holistic design solutions that don't just meet initial expectations but transcend them.
#6


INI Design Studio INI Design Studio

is a multidisciplinary design firm with a portfolio offering professional consulting services in architecture, engineering, planning, urban design, landscape, sustainability, interiors, research and art. It supports public and private-sector clients in a diverse range of markets at every stage, from the initial conceptualisation and financial feasibility study to project completion and beyond. INI operates out of six offices in Ahmedabad, Mumbai, Pune, Kolkata, London and Atlanta. Besides these, it has employees stationed at various project/site offices throughout India, in places like Bengaluru, Hyderabad, Bhubaneshwar, etc.
#7


Morphogenesis

Established in 1996,

Morphogenesis

is globally recognised for its work that encompasses a range of specialised practice areas. The firm reinterprets India's architectural roots and consistently employs passive design solutions for a contextual language. Morphogenesis is one of the few firms in the WA100 list of the world's largest architecture firms which is gender neutral, with over 50% of women across all levels. With projects in eight countries, 110+ international and national awards and 850+ publications globally, it is the first Indian firm to be awarded the Singapore Institute of Architects Getz Award for its vision and commitment to making a contribution in shaping the changing landscape of Asia.
#8


PG Patki Architects PG Patki Architects

has consistently built landmark projects with a reputation for excellence over the past 45 years, and this legacy of distinction is carried forward by Shekhar Patki. The late PG Patki, the founder of the company, was among the foremost practicing architects of the country with several projects to his design credit. The firm has a varied portfolio that spans luxury hotels, residential enclaves, multispeciality hospitals, corporate offices, IT complexes, retail and entertainment centres and SEZ and township developments. PGP believes that a prominent identity and visual appeal of the building together with efficient functional utilisation from within is the key to designing successful landmark architecture.
#9


Prem Nath & Associates Prem Nath & Associates

is a Mumbai-based design organisation established in 1967, offering project management consultancy services all over India for nearly 50 years. The firm is proficiently equipped to handle jobs of various types and magnitude covering architectural and interior design projects of residential and commercial; IT/ITE complexes; malls and multiplexes; corporate offices; institutional, industrial and SEZ projects, hospitality projects; health clubs; hotels (three to five star), holiday resorts and amusement parks; and fast-track IT/ITE projects. The firm handles total design services for architectural and interior design, M&E, structural work including associated services and project management, and is familiar with local and international codes, regulations, the financial pattern of institutional projects, liaison work and seeking approvals from statutory authorities.
#10


Sanjay Puri Architects Sanjay Puri Architects

has won architectural projects in Spain, Montenegro, Mauritius, Abu Dhabi, Dubai, Montreal, Oman and Dallas in addition to projects in 40 Indian cities. With a firm strength of 72 and a portfolio of townships, schools, hotels, retail and office buildings, it continues its quest for creating innovative design solutions that are sustainable on a large scale. The firm has won over 225 awards—150 international and 80 national—including the World Architecture Festival's Best Housing Project of the Year 2018 in Amsterdam and the World's Best Residential Building at the LEAF Awards, London.