New FDI norms will help revive construction and infrastructure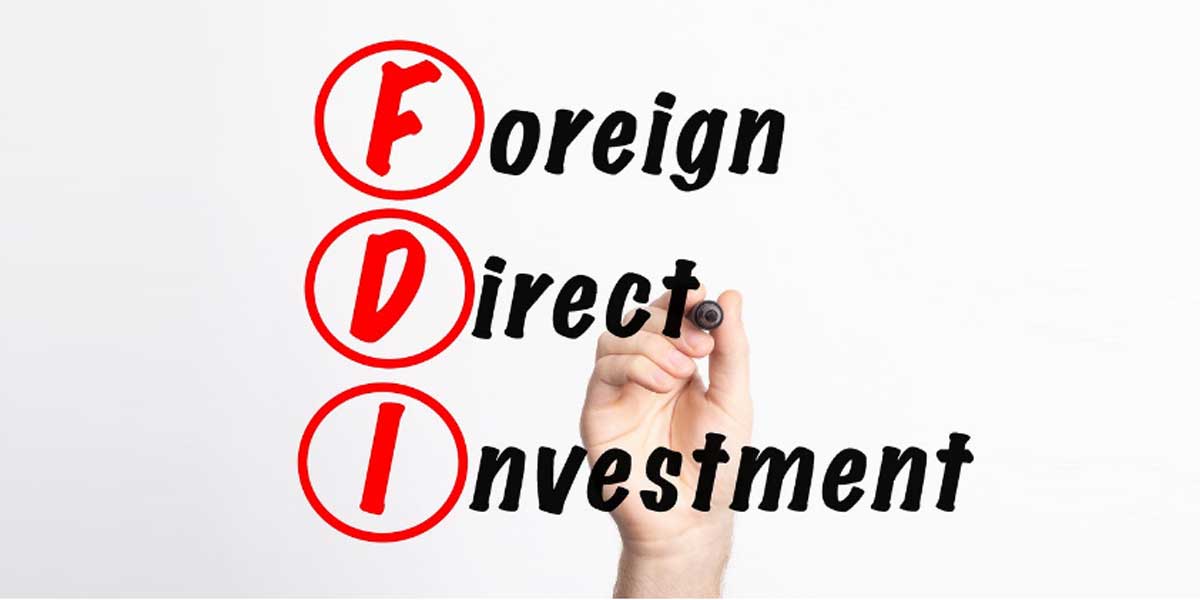 New FDI norms will help revive construction and infrastructure
As India eases norms on foreign investment, Daizy Chawla and Sunaina Jhingan identify the changes and examines their impact on the construction and infrastructure sectors.
__________
Foreign direct investment (FDI) in India is a major non-debt resource. Inflow of FDI to a country not only brings the required injection of money into domestic industries but also brings in the inflow of technology, knowledge, skills and expertise that enhances capacities and competitive capabilities of domestic businesses. Apart from being a critical driver of economic growth, FDI has been a major financial resource for the economic development of India. The Indian government's favourable policy regime and robust business environment have ensured that foreign capital keeps flowing into the country.
Statistics
According to the Department of Promotion of Industry and Internal Trade (DIPP), FDI equity inflow in India stood at $500.12 billion between April 2000 and September 2020, indicating that the Government's effort to improve ease of doing business and relaxing FDI norms has yielded results.
FDI equity inflows in India stood at $30.0 billion in 2020-21 (between April 2020 and September 2020). Data for 2020-21 indicates that the computer software and hardware sector attracted the highest FDI equity inflows of $17.55 billion, followed by the service sector at $2.25 billion, trading at $949 million, and chemicals (other than fertilisers) at $437 million.
Large investment in the infrastructure sector has provided momentum to overall PE (private equity)/VC (venture capital) investment in India.
According to DIPP, the construction development and infrastructure sector received FDI inflow amounting to $25.69 billion and $16.97 billion, respectively, between April 2000 and June 2020.
FDI in construction and infrastructure
The construction and infrastructure sector is one of the most significant sectors in India given its huge multiplier effect. Thus, any change or impact witnessed by the sector has a direct bearing on the Indian economy.
The sector has plenty of opportunities and has attracted substantial foreign investment over the years.
In recent years, the Reserve Bank of India (RBI) has eased out FDI norms in the township, housing construction and development project segments as well as built-up infrastructure. Also, RBI has eased FDI norms and policies on the end use of funds raised through external commercial borrowings (ECB). The relaxation has made it more attractive for foreign entities, including corporates, non-banking finance companies (NBFCs) and individuals, to raise comparatively cheaper offshore funds.
Currently, 100% FDI is allowed in construction development projects—which include development of townships, construction of commercial and residential premises, roads and bridges, hotels, hospitals, resorts, educational institutions and recreational facilities—through the automatic route.
Consequent to foreign investment, transfer of ownership and/or control of the investee company from residents to non-residents is also permitted.
In Budget 2021, the Government has addressed easing out rules for FDI in various sectors. It has been proposed to ease foreign investment rules for sectors ranging from construction/infrastructure to animation to lure overseas capital needed for various reasons, including but not limited to creation of jobs.
The Government has proposed to allow limited liability partnerships (LLP) to invest in the construction of townships, roads, hotels and hospitals. Allowing LLPs will open a new investment avenue. India is expected to become the world's third largest construction market by 2022. The Government estimates that India will require investment worth $777 billion across infrastructure for development by 2022. Currently, foreign investors have to meet certain conditions to invest in the construction development sector, such as a three-year lock-in period before exiting. The Government is looking into this to see how best this can be modified/relaxed.
In the Budget, it has also been proposed that foreign portfolio investors (FPIs) will be allowed to debt finance InVITs (infrastructure investment trusts) and REITs (real-estate investment trusts). This will boost the otherwise stressed infrastructure and real-estate sectors.
The construction development and infrastructure activities sector received FDI inflows amounting to $25.78 billion and $17.22 billion, respectively, between April 2000 and September 2020.
With these proposals in line, there will definitely be further revival of the overall construction/infrastructure sector, which at present has been majorly affected owing to the economic slowdown and the Covid-19 pandemic.
Future impact on construction and infrastructure
With the easing out of FDI norms in the construction and infrastructure sector, there is increased impetus for further development of infrastructure, attracting more domestic and international players. This will further allow more private players in the sector owing to greater foreign investment. The amendments to the FDI policy are meant to liberalise and simplify ease of doing business in the country, leading to larger inflows and thereby contributing to growth of investment, income and employment.
With the aim to be the world's third largest economy by 2025, now would be the time to invest carefully in long-term construction stocks as the sector prepares to resume a strong trajectory of growth once the current Covid crisis subsides.
There are many factors such as a global move to move supply lines from China, a range of government housing schemes, a large captive market and massive pent up demand that will drive India's construction industry to make a strong recovery in 2021. Thus, one can see the boom in the construction and infrastructure sector luring foreign investors to India.
Author: Daizy Chawla is Senior Partner, Singh & Associates and Sunaina Jhingan is Senior Associate, Singh & Associates.